IT Support Solutions by Marshmallow
A modern business can only be as powerful as its IT systems are, and that means you need a IT Partner you can rely upon. Let Marshmallow be that partner.
Our dedicated team of fully trained IT professionals are available to support your organization 24 hours and day, 7 Days a week.
The Marshmallow Standard
IT Support & Protect Features
Great features included as standard 

Dedicated Account Manager
Every account gets allocated an account manager, dedicated to keeping your IT systems working for your business.

Unlimited Remote Support
Unlimited use of our remote control support service. Offering a fast and effective way to fix most IT problems and user queries.

24/7 UK Support
Our dedicated team of fully trained IT professionals are available to support your organization 24 hours and day, 7 Days a week.

Office 365 Administration
Office 365 is the most popular business email available, we can help to setup, maintain and secure your mail.
System Security
Regular Antivirus and Malware scans, preventing problem occurring and taking action when necessary.

Update Management
We pro-actively monitor your devices to ensure they are kept up to date with the latest security patches, hot-fixes and service packs, helping to ensure device stability and security.

Advice and recommendations
Advising of new software and technologies that could benefit the business.

Discounted access to On-Site Support and Project Work
Our Monthly IT Support customers receive an exclusive discount. This includes a reduction in our standard hourly rate and projects.

PC Healthcheck
Each and every device that we support receive an annual health check to ensure they're still in optimal condition.
We can offer the following and more:
IT Support and Maintenance Contracts
Cloud services including Office 365, website and email hosting
Virtual servers, data hosting and online backup
360-degree network security, including malware and antivirus
Expert IT engineers and technicians
Troubleshooting support via phone, email or remote support
At Marshmallow, we aim to provide full and bespoke IT support services, tailored to our client's business and its unique requirements.
Do more & worry less
We start with an in-depth consultation to pinpoint and analyse exactly how, where and why we can help your business get the most out of its existing systems.
24/7 Support
When troubleshooting a problem, our friendly and skilled technical consultants use remote desktop access in order to investigate and provide walk-through fixes and demonstrations.
Why Choose Marshmallow
We offer Great Value IT Support services perfect for your business
With our IT Support Packages starting as low as £10 per month (per user), we offer a cost-effective and reliable IT Solution for your business. If your own computer or IT systems have let you down recently, what is stopping you from getting started today?
Here at Marshmallow, we offer a diverse range of IT solutions for many businesses. This includes IT Support,  Network Monitoring & Management, Cabling & Wireless installs, Hardware and Software upgrades, Website Hosting and much more – all at competitively low prices.
Get in touch with the team today and see how we can help you! Call 01772 925 255 or send us an email at hello@marshmallow-host.co.uk and we will get back to you.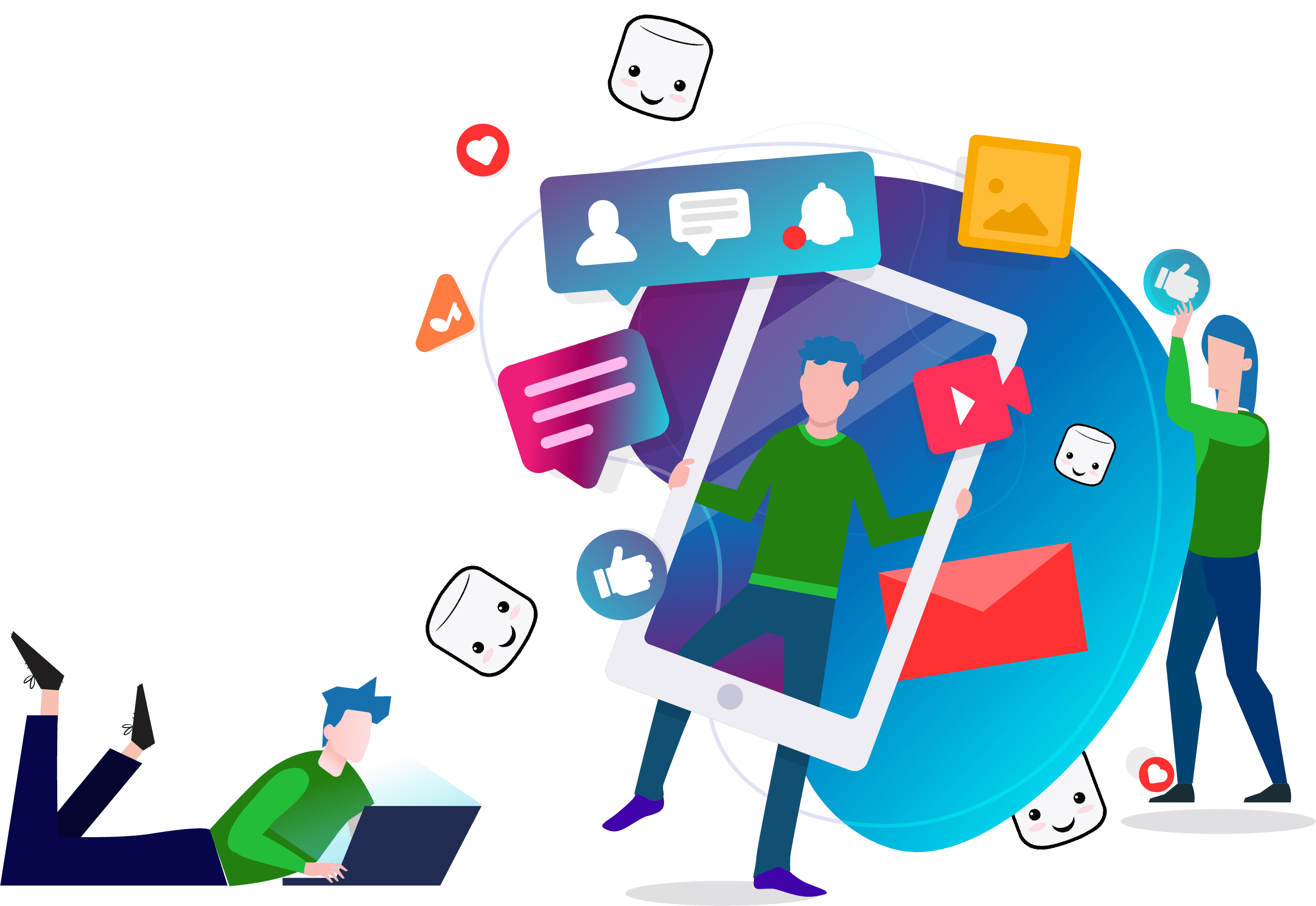 Hosting FAQ's
Frequently asked questions about our standard hosting services.
How long does it take to setup once i have ordered?
Setup of your hosting account is instant! As soon as you have placed your order (and made a payment) our system will automatically provision your account within a flash.
What happens if i need help?
Our friendly team of engineers are ready to help you with any problems you run into. Whether its right at the beginning during setup or not for a long time, we are proud of the support we provide to our customers.
Do you offer a migration or setup service?
Our team are on hand to provide step-by-step guidance on how to move your existing website, emails, etc. across to our cloud web hosting platform. But, if you would prefer our experts to set up the services for you, we offer a number of setup services for a very reasonable cost.
Can I upgrade to a higher plan?
Yes, you can easily upgrade to one of our higher plans at any time.
Still got questions?
Talk to our team of experts. We're happy to discuss any queries relating to our services